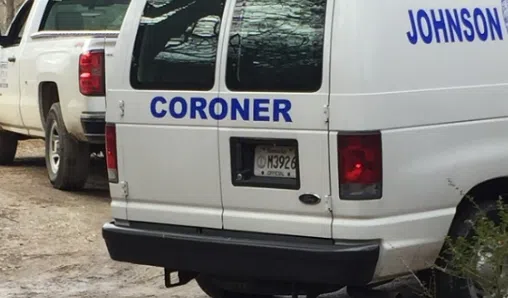 On the morning of Friday, February 09, 2018 at approximately 11:34AM, the Johnson County 9/11 Dispatch Center received a call of a complaint at a residence on Chet Tackett Hollow in the Boons Camp community. The caller advised that a man had forced his way into the residence and assaulted another man. The caller identified the attacker as Andrew Dusty Harless, age 36 of Boons Camp. The caller also stated that he believed Harless was "High on Meth". A second call was received a few minutes later requesting an ambulance. The caller then stated that Harless had struck the victim over the head, resulting in a laceration.
The first to arrive was Johnson County Sheriff's Deputy Terry Tussey. Deputy Tussey found Harless lying unresponsive on the blacktop, near a ditch line. Two of Harless' family members informed the deputy that they had chased Harless down the road after the assault, in an attempt to restrain him until law enforcement arrived.  They were concerned that he may overdose.
Paintsville E.M.S. arrived soon after, and examined Harless. They could detect no life signs. Johnson County Coroner J.R. Frisby was dispatched to the scene, where he later pronounced Mr. Harless deceased. Harless had been indicted by the Sheriff's Office for Manufacturing Methamphetamine in January of this year. He had fled multiple attempts by law enforcement to take him into custody in the past.
The victim of Harless' assault was examined and check for injuries. Although he had a laceration to his head, he did not seek immediate treatment.
This incident is currently under investigation by Johnson County Deputy Tim Clark.