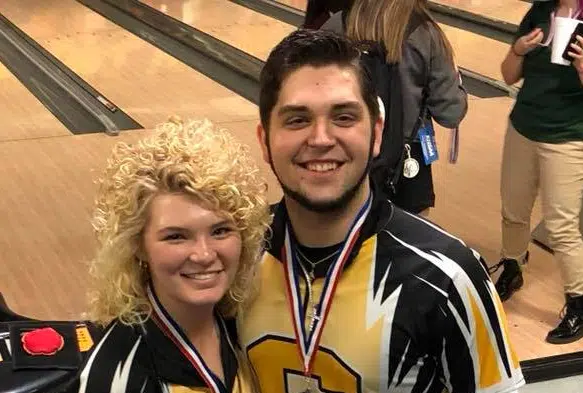 Johnson Central High School Bowlers Trey Caudill and Hana Hackworth represented the school and the region in an All Star Shootout in Louisville over the weekend.
Both Caudill and Hackworth's teams finished runner-up in the competition.
Coaches Todd Conley and Mischelle Hackworth say this a first in school history.
There were eight boys teams and eight girls teams in the competition.