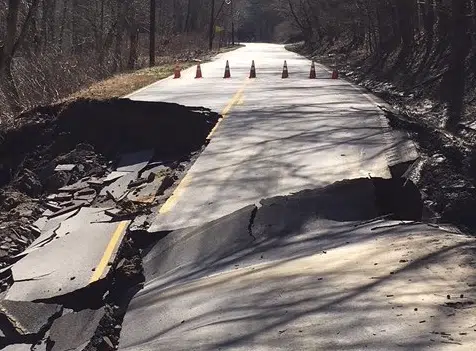 One section of a Pike County road is closed until further notice after the road collapsed, likely a result of the recent soggy weather.
KY-1499 in the Feds Creek area is completely blocked.
Transportation cabinet officials say they are in the process of requesting emergency funding for the repairs needed, but say there's no quick fix for this situation.
Locals who use that road daily are having to detour in the meantime, adding as much as 45 minutes to their commutes.
Maintenance workers are on the scene 24/7 indefinitely to ensure no one travels past the barriers.