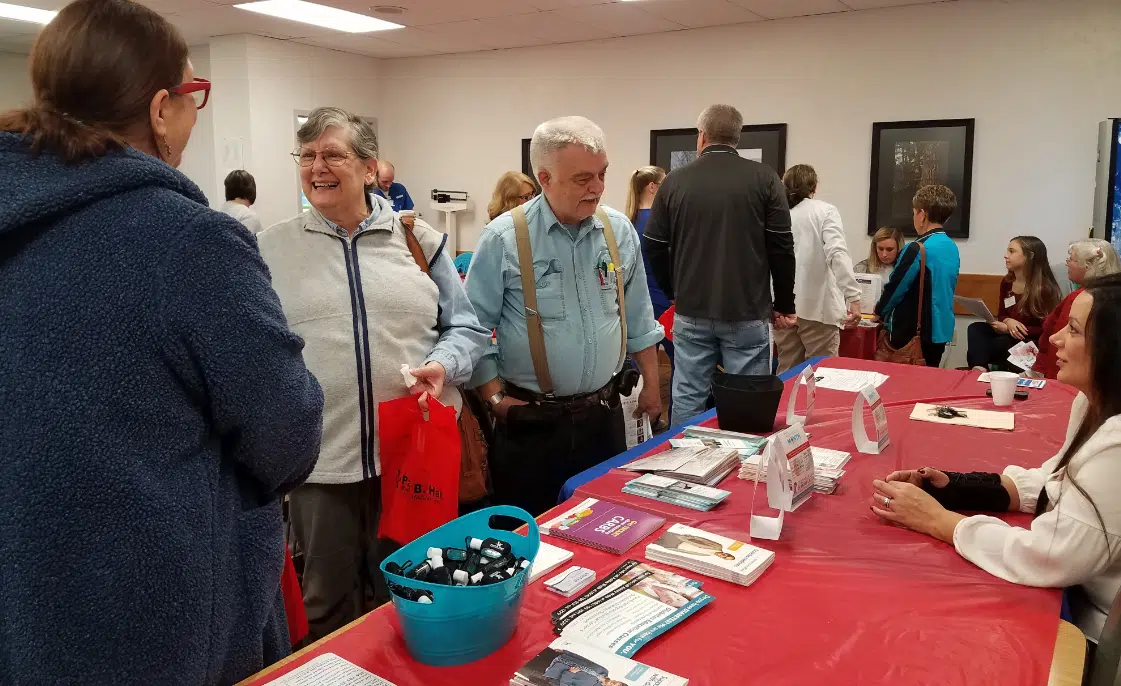 People from across Eastern Kentucky came to Paul B. Hall Regional Medical Center on February 16 to celebrate Heart Health Month. Participants received free screenings such as cholesterol and hemoglobin A1C testing along with health education from local vendors at the 2018 Healthy Heart Fair.
"We are committed to encouraging patients to being an active participant in their health," said Ashley Webb, Diabetes Education Coordinator at Paul B. Hall Regional Medical Center. "Our job is to be here when you need us but we also strive to help improve the health of our community." she added.
To learn more about signs and symptoms of heart attack or stroke, visit pbhrmc.com and click on the chest pain center banner.