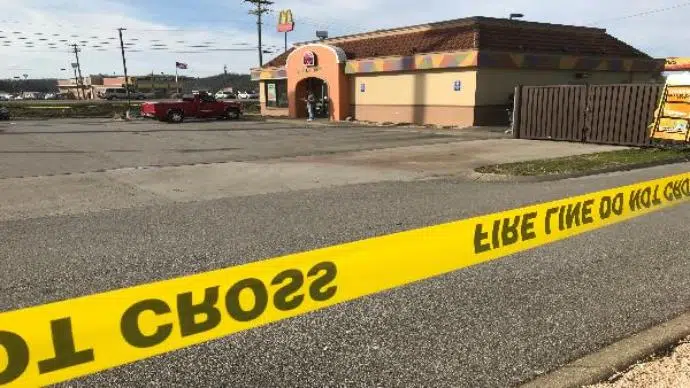 Police in Grayson say one man is hurt and another is behind bars after a shooting inside a fast food restaurant.
It happened on Tuesday afternoon around 2pm at the Taco Bell in Grayson.
The alleged shooter, 32-year-old Albert Callihan is being held in the Carter County Detention Center.
Police say they believe Callihan and the victim were in an argument prior to the shooting.
Several nearby schools and businesses were put on lockdown as a precaution and the restaurant was closed while police investigated and cleared the crime scene.