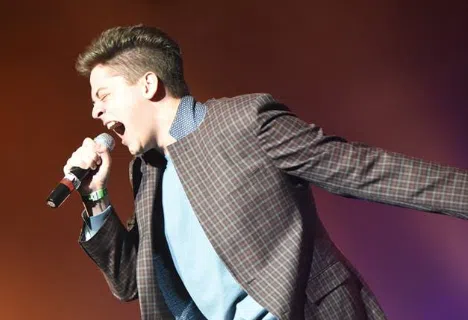 The 2018 Big Sandy Idol Regional Competition is coming to the Mountain Arts Center on March 9-10!!!!
Big Sandy Idol began twelve years ago and is presented by Gearheart Communications and Big Sandy Community and Technical College (BSCTC).  Students from local high schools in surrounding counties will compete for a full scholarship, a spot in the elite Big Sandy Singers and Band, an album recording among other prizes.
The Big Sandy Idol program and has awarded more than $250,000 in scholarships and the program has allowed area students the opportunity to be a part of the Big Sandy Singers and Band, an elite group of auditioned vocalists and musicians comprised of BSCTC students.
"The scholarships have allowed students to be a part of a performing group, hone their skills and, more importantly, the opportunity to continue their education," said Case.
Last year's winner, Peyton Trout (pictured), will perform at the event as part of the Big Sandy Singers.
Tickets are $13 or $11 for groups of 10 or more. They can be purchased at the MAC ticket office, online at www.macarts.com or by calling 1-888-MAC-ARTS. All proceeds from the show benefit the college's fine arts department and music outreach programs throughout the region.
For more information on Big Sandy Idol and the Big Sandy Singers and Band, contact Case at (606) 886-7388 or email ccase0005@kctcs.edu.