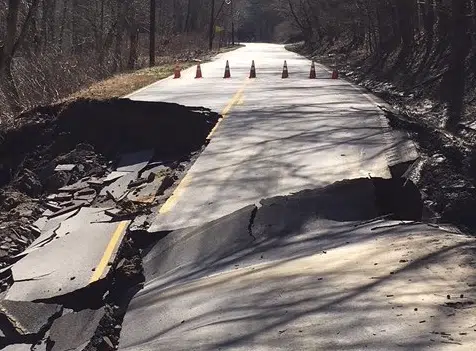 Emergency funds have been approved to fix the pavement collapse on KY 1499 in Pike County.
The road closure in the Feds Creek area is a major issue for locals who use the road on their daily commute.
In most cases a detour requires 30-45 minutes.
The road collapsed during heavy rainfall earlier in the month.
Repairs on the road began on Monday.