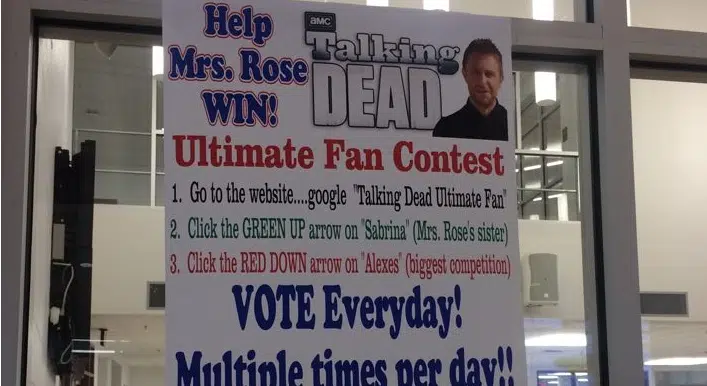 Two sisters from Magoffin County are finalists to be in the national spotlight on The Talking Dead.
Fans of the Walking Dead enjoy the after-show program each week following new episodes.
Sabrina Arnett, a manager at Sweet Frog in Paintsville, and her sister Samantha Rose, a math teacher at Magoffin County High School, are right now in third place to be selected as guests on the talk show.
They need your votes!
Click HERE to follow the link to cast your vote for Sabrina and Samantha by clicking the green up arrow.
Students at Magoffin County High School are showing their support by not only voting, but also by hanging up posters throughout the school.
Voting for the competition ends March 19.
AUDIO: Samantha Rose in the studio: