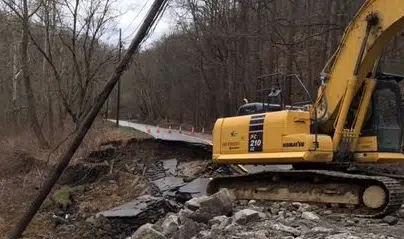 Officials with the Kentucky Transportation Cabinet say repairs on KY-1499 in the Feds Creek area of Pike County could take up to a month to complete.
The roadway collapsed after heavy rains in February.
Contractors say utility issues at and around the site is prolonging the work.
In the mean time, motorists who use the roadway on a regular basis are having to take detours resulting in 30-45 minutes in many cases.
Crews say they're doing everything they can to make repairs and re-open the roadway as soon as possible, and would appreciate everyone's patience.