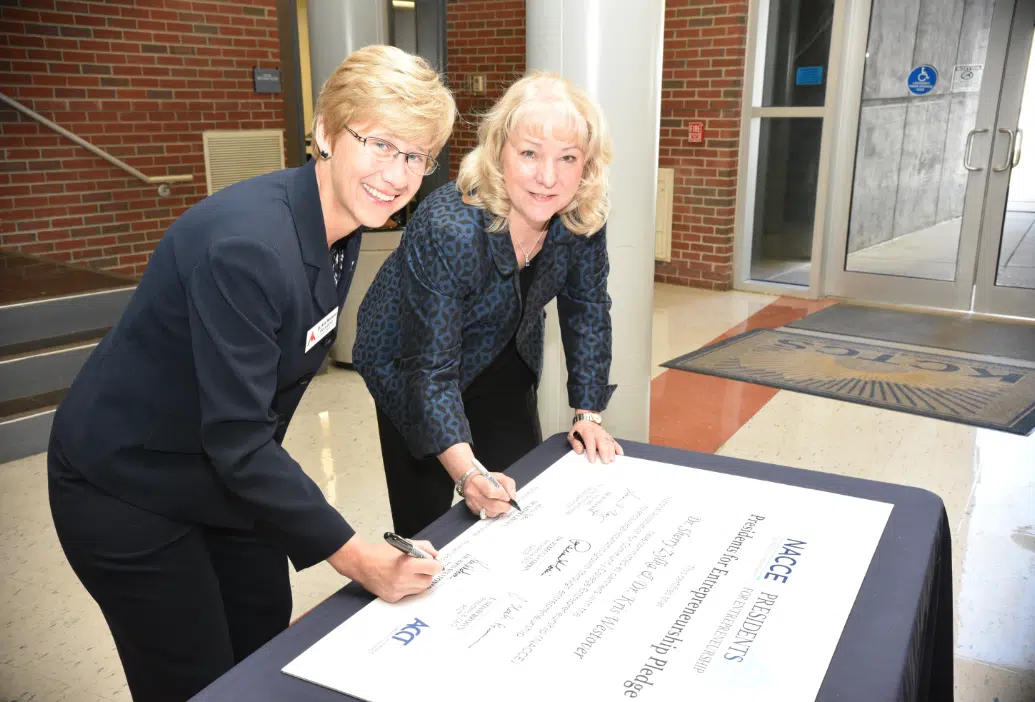 Big Sandy Community and Technical College held a signing on their Pikeville campus on Friday to engage in entrepreneurship.
BSCTC President/CEO Dr. Sherry Zylka signed the President's Pledge with the National Association for Community College Entrepreneurship.
The organization serves the mission of accelerating entrepreneurship at community and technical colleges in the United States.
Dr. Kris Westover from Mountain Empire Community College was also on hand to sign and commit their college to entrepreneurship as well.