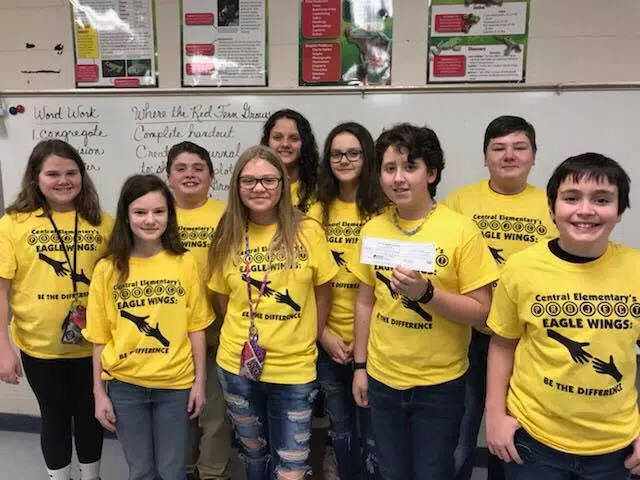 Central Elementary School's Community Problem Solving Team is working to make a difference.
The group of ten students have formed "Project Eagle Wings" aimed at raising funds to donate a mobile homeless shelter for use here in Johnson County.
Donations are being accepted to help achieve the goal; you can email project.eaglewings@gmail.com for more information, or contact team leader Tonya Mullins at tonya.carpenter@johnson.kyschools.us.
The group has already raised over $600 toward their goal of $5,000.
They've also donated bookbags filled with non-perishable food items and hygiene items to Encounter Missions in Paintsville.
Team members include Landon Fitch, Gage Salyer, Bruce Penix, Payne Holbrook, Madison Crum, Abbie McKenzie, Megan Crum, Cassidy Ramey, Alexis Howard and Kiley Hall.
WEB EXCLUSIVE: Penix and Holbrook also performed this cover of Chris Stapleton's "Say Something," dubbed "Do Something" at the radio station on Tuesday:
We also interviewed the team on the air; if you missed the broadcast, you can listen below.
Part 1:
Part 2:
Part 3: