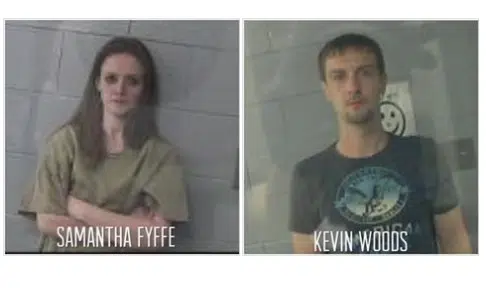 Two people are facing drug charges after a meth bust in Floyd County.
It happened on Thursday morning at a residence along KY-1428 in Allen.
Deputies say they received a tip that crystal meth was being made in the house.
When they arrived they found just that – in plain view.
32-year-old Kevin Woods and 30-year-old Samantha Fyffe, both of Allen, were arrested.
They're facing several drug-related charges.