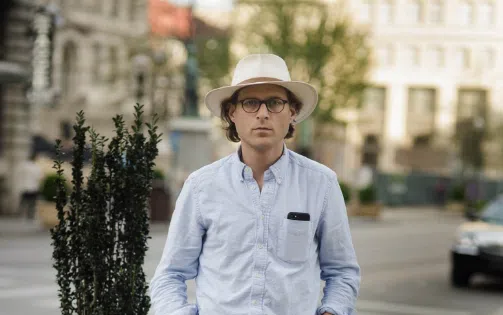 Jonathan Webb, founder and CEO of AppHarvest, will serve as the featured speaker for the University of Pikeville's Coleman College of Business Speakers and Leadership Series on Wednesday, March 21. He will present "Social Entrepreneurship in America." The event is set for 2 p.m. in Booth Auditorium.
A successful entrepreneur and Kentucky native, Webb is focused on making Eastern Kentucky the high-tech greenhouse capital of the U.S. through his sustainable agriculture company, AppHarvest. The startup company anticipates breaking ground on its first $60 million high-tech greenhouse in Pikeville this April. Utilizing revolutionary growing techniques, AppHarvest will supply sustainable produce to consumers nationally. Webb has called on leaders in the environmental community to reinvest in Eastern Kentucky through the development of sustainable projects.
Prior to founding AppHarvest, Webb was based in Washington, D.C. supporting the Executive Director of the Army Office of Energy Initiatives in meeting the White House goal of supplying 20 percent of U.S. Department of Defense electricity usage from renewable sources by 2025. The Office leveraged private sector capital to develop large-scale renewable projects on Army land, an initiative that is considered to be a leading public-private partnership program at the U.S. Department of Defense.
The campus and the community are cordially invited to attend the March 21 event. For more information, contact Brenda Maynard, associate professor of business, at (606) 218-5005 or brendamaynard@upike.edu. For more information about Webb, visit www.jonathanwebb.com.