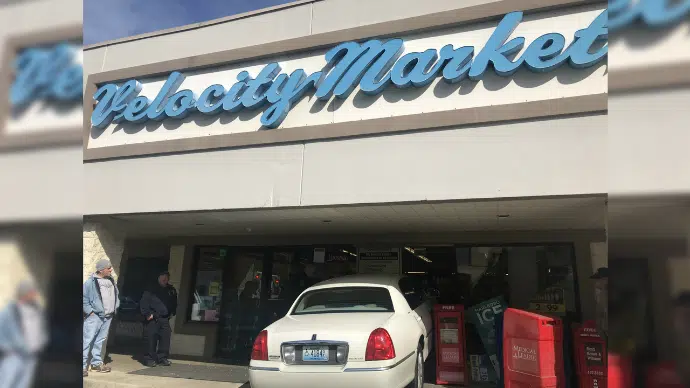 Friday was a busy day for grocery stores all around the area, but the excitement was a bit more out of hand in Pikeville.
A car crashed through the front windows of the Velocity Market in Pikeville.
Police say an elderly woman driving the vehicle was not hurt; she told police she hit the gas pedal instead of the brakes.
A store cashier was taken to the hospital as a precautionary measure, but it seems as through everyone is okay.
As for the store, it has re-opened it's doors for business.
Photo/WYMT-TV