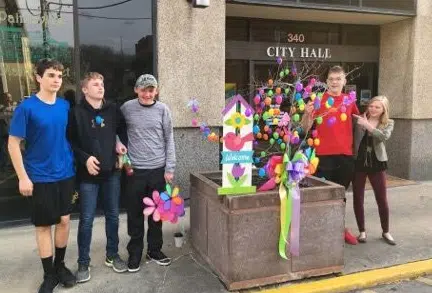 If you visit downtown Paintsville this weekend, you'll notice Easter eggs and decorations along the streets.
Paintsville Main Street Association Vise President Anita Watts tells us the work couldn't have been done without the help of several in the community.
The American Legion Youth Group have been volunteering their time to help display the community spirit.
The group, led by director Mark Rodriguez along with Mark Murphy, consists of Chrystal Stambaugh, Bailey Dorton, Bradley Dorton, Hattie Clifton, Chase Price, Leird Markus, Alyssa Piston, Cody Murphy, Riley Wilson.
Main Street Officers Lisa Howard, Jill Stafford and Anita Watts were also out on the streets and say they are adding even more decorations this weekend.