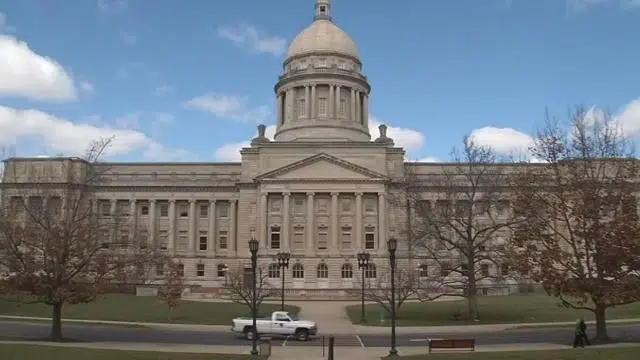 * Kentucky Gov. Matt Bevin has apologized for saying that children were sexually abused because they were left home alone while teachers rallied to ask lawmakers to override his vetoes. Bevin issued his apology in a nearly four-minute video posted online Sunday. On Friday, Bevin's explosive comments were part of his statement criticizing teachers for leaving work to protest at the Capitol. More than 30 school districts closed Friday. Bevin's comments came shortly after Republican lawmakers voted to override his vetoes of an operating budget that included increased spending for public education with the help of an accompanying tax increase. Gov. Bevin apologized several times in Sunday's video. He says "it is not my intent to hurt anybody in this process, but to help us all move forward together."
* Gov. Bevin's apology comes on the heels of the house lawmakers from both parties who passed resolutions Saturday condemning Bevin for his comments saying children were sexually abused while teachers rallied at the state Capitol. House Resolution 335 was filed by House Democrats Saturday afternoon and condemns Bevin's comments. House Republicans filed a similar resolution, House Resolution 336. Both resolutions were adopted by the House.
* Kentucky lawmakers have wrapped up this year's legislative session. The final day of work Saturday included two bills with last-minute changes to spending and tax policies. The bills sped through the Senate and House and are headed to Gov. Matt Bevin. He has authority to veto any of the changes and lawmakers wouldn't be able to attempt an override. The 60-day session will be remembered for massive teacher protests, divisions among ruling Republicans over the budget and tax bills, work on a pension overhaul and a sexual harassment scandal that ensnared then-Speaker Jeff Hoover.