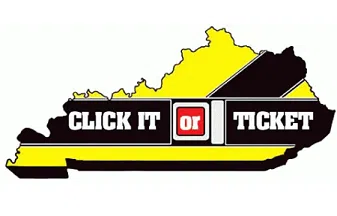 The "Click It or Ticket" seatbelt enforcement campaign began last week across Kentucky.
State Police are out in large numbers ensuring motorists are wearing seatbelts in an effort to keep everyone safe.
The campaign kicked off this past Friday and is underway through July 4th.
Police say they hope the increase in seatbelt citations saves lives.