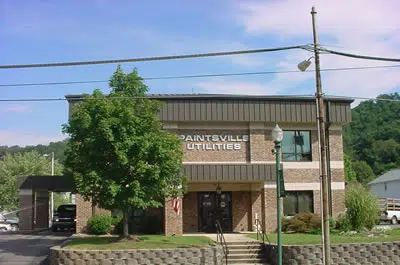 The afternoon of Thursday, June 14, Paintsville Utilities will be performing smoke tests on our sewer system in the Cross Creek area of Staffordsville. The testing will be performed near the intersection of E. Dorton Blvd and Hager Lane, but the smoke may infiltrate other areas of Cross Creek as well. Smoke may be seen coming from sewer vents on houses, around foundations, from gutter downspouts, out of the ground, or in the event of faulty plumbing, possibly even from interior drains. Cross Creek 2 should not be affected.
Testing is scheduled to begin at 5:00 pm and should be completed by 7:00 pm. Please use extra caution when driving in the test area.
The specially designed smoke for this purpose is non-toxic.