Strong thunderstorms ripped through portions of the area on Wednesday evening.
Downtown Paintsville was among one of the hardest hit areas.
A steeple was blown off of a church and a roof torn off a building along Third Street.
Several trees and power lines are down and debris filled the streets.
Kentucky Power reported on Wednesday evening that over 1,100 customers were without power in Johnson County; Big Sandy RECC reported that another nearly 350 of it's members were without power.
Crews directed traffic as lights in much of Paintsville were not in operation.
Trees were also downed in other areas including South Side, Starfire Hill and near Central Elementary.
---
Photo-Doug Pugh
Video footage from Scott Ratliff and Adam Preece:
Photos submitted from listener Leslie Taylor: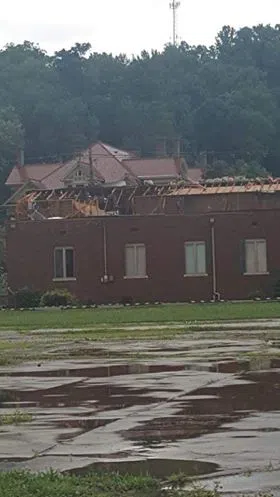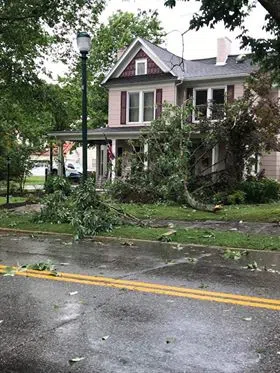 Pauletta Horn was at the high rise and posted this video to Facebook as the storms moved through: