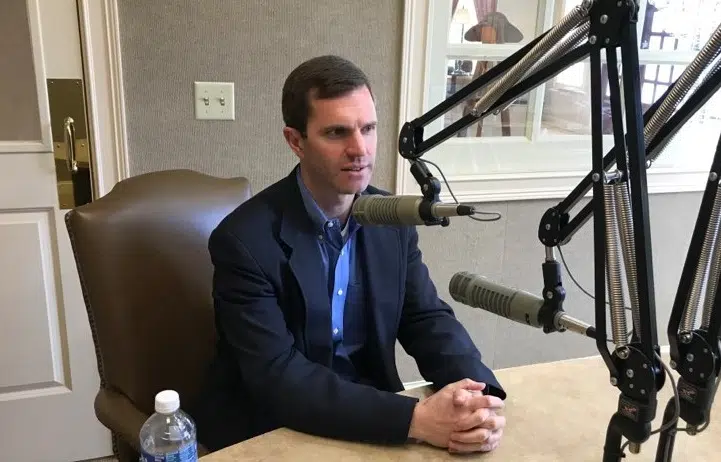 Kentucky Attorney General Andy Beshear has made the fact that he will run for Governor in 2019 official Monday morning with a campaign announcement.
In a video posted to Beshear's public figure Facebook page, the Democrat pledges to represent the people of the Commonwealth, keep promises and help those who are struggling.
His running mate for Lt. Governor Jacqueline Coleman of Harrodsburg and has worked over a decade in public education, serving as a teacher, high school basketball coach and administrator. In a news release, Beshear says current leaders in Frankfort are placing their own interests over the interests of all Kentuckians. He states he will continue to fight the opioid epidemic, create strict ethics codes, and create jobs and more.
The announcement kicks off a two-day tour of the state. Beshear's run for governor now leaves Republican Senator Whitney Westerfield of Hopkinsville without an incumbent opponent for Attorney General.
Several Democrats have talked about the possibility of running a gubernatorial campaign, including Secretary of State Alison Lunder-Grimes, former State Auditor Adam Edelen and House Minority Leader Rocky Adkins, although none have committed to the claim.