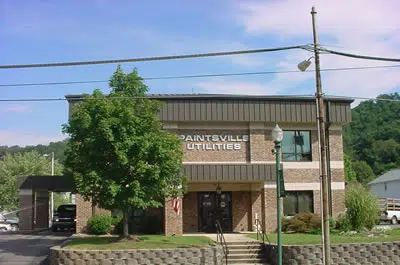 UPDATE: The smoke testing has been completed for Ponderosa Drive. Testing is partially complete for Richmond Village and will be resumed Wednesday morning.
---
On Tuesday, July 10, 2018, Paintsville Utilities will be performing smoke tests on our sewer lines in the Ponderosa Drive and Richmond Village areas of Paintsville.
Smoke may be seen coming from sewer vents on buildings, around foundations, from gutter downspouts, out of the ground, or in the event of faulty plumbing, possibly even from interior drains.
This testing was originally scheduled for last Thursday, but was postponed due to the severe storm which impacted Paintsville on Wednesday.
Over the next several weeks or months, we expect to be performing similar tests on an extensive basis around the city.
The specially designed smoke for this purpose is non-toxic.