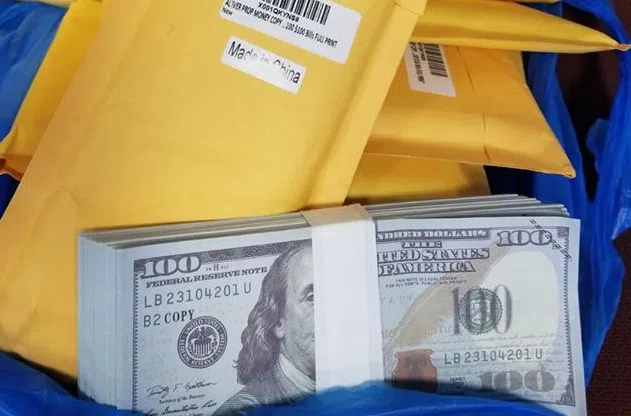 An estimated million dollars in counterfeit bills are off the streets of Laurel County.
County Sheriff John Root says authorities were contacted by the owner of Pallets Are Us in London on Tuesday regarding receiving a shipment of fake 100-dollar-bills on Monday.
The bills are used as movie prop money and have circulated from time to time in communities across the state.
They are similar in appearance to real bills, but a closer look shows they aren't.