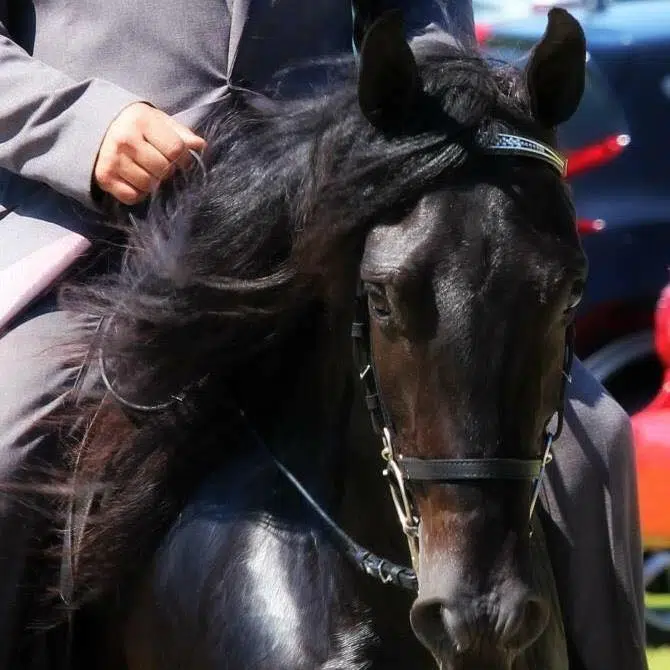 The Mountain Horse Celebration Horse Show, sponsored by the West Liberty Kiwanis Club and a part of the Morgan County Fair, is scheduled for Saturday, August 11 starting at 4:00 P.M. at the Morgan County Fairgrounds on Hwy. 460 East, West Liberty.
The show is a class B Rocky Mountain Show, a regional fun show for Kentucky Mountain Saddle Horses and is sanctioned with both associations.
For additional information, contact: Show Manager Langley Franklin at (606) 794-0350 or the Morgan County Extension Office at (606) 743-3292.
Click here for complete lineup information.
Photo – Kentucky Mountain Saddle, Facebook