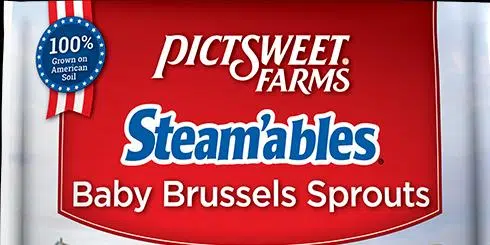 If you have Picktsweet baby Brussels sprouts in your freezer, you may want to check on them.
The company late last month issued a recall for Pictsweet's 12-ounce Steam'ables because the label doesn't mention milk and soy allergens.
Kentucky is one of 21 states where the mislabeled sprouts were sold.