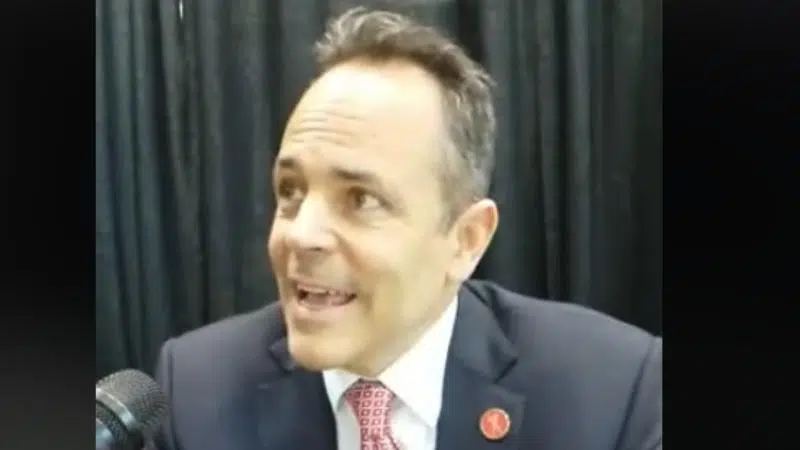 Kentucky Republican Gov. Matt Bevin says he will run for re-election in 2019, ending months of speculation as he has faced growing protests from public workers and teachers about his rhetoric and policies.
Bevin announced his campaign Saturday in a speech to the Republican Party of Kentucky's annual Lincoln Day Dinner in Lexington.
Bevin would not say if Lt. Gov. Jenean Hampton would be his running mate in 2019.
Saying all other campaign announcements would come later.