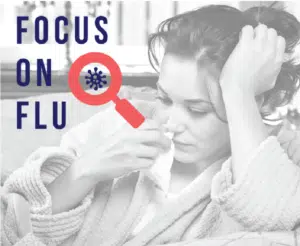 Three major state-wide health organizations are joining together to launch a new campaign ahead of flu season. They are encouraging Kentuckians to "Focus on Flu" so this flu season isn't as bad as last year's. The flu led to the deaths of 325 people in the Commonwealth last year, including five children. The campaign has three simple messages:
1) Get your shot
2) Consult your doctor
3) Stop the spread.
Officials put an emphasis on the first message, get your shot, by rolling up their sleeves and doing just that in the Capitol Rotunda. Health Officials stress that it's not too early to get vaccinated, especially since it takes a couple of weeks to take effect. In fact, next Wednesday, September 26 is being considered Kentucky Flu Shot Day. Officials encourage everyone to get vaccinated at least by the end of October for maximum protection.
Photo – KYMA.org