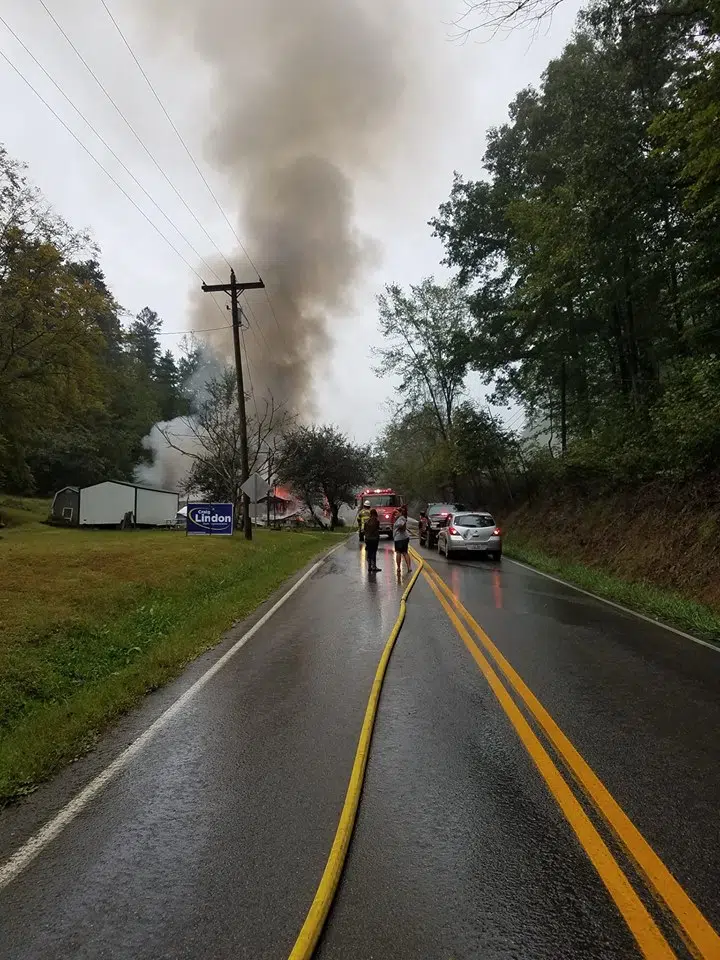 Fire crews from multiple fire departments spent Tuesday morning and into the afternoon fighting a house fire along Rt 201 in Johnson Co.
According to reports, the fire was located at a residence near the 201 racetrack in the Sitka community around 10:45 AM Monday.
Official's reports there were a number of oxygen tanks and propane tanks in and around the home which made the situation more dangerous, however no one was hurt.
The road (201) was closed for a little while, as fire crews fought the blaze.
The scene was said to be cleared a little after 2 PM.
The extent of the damage to the home has not been released.
Members of the Flat Gap VFD, W.R. Castle Fire and Rescue and Red Bush Fire VFD all responded the scene.
No other information has been released at this time.
---
UPDATE – the roadway has since reopened.
---
A structure fire along KY-201 in Johnson County has the roadway blocked at this time.
In a social media post, WR Castle Fire-Rescue reports the closure is near the 201 Speedway area.
Motorists are being asked to avoid this area.
We will bring you more information as it becomes available.