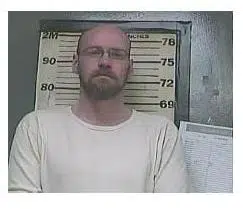 The Kentucky State Police are searching for an inmate who escaped from a work release program in Powell County.
Police say 37-year-old Gregory Cox escaped from his work release yesterday afternoon near Transfer Station Road in Stanton.
He is believed to have stolen a white Ram truck with Powell County Recycling logos on the side.