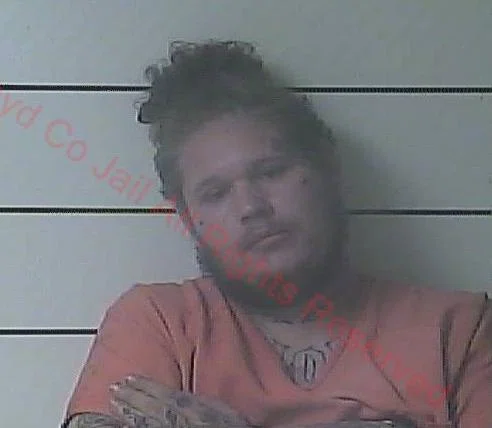 A Boyd Co man was arrested Tuesday and charged with carrying a concealed deadly weapon, trafficking and possession.
According to the Ashland Police Dept., Officers were called out to May Ct. on an alleged assault case involving a gun.
When Officers arrived at the scene, they found the alleged suspect, Peter Talbert getting ready to leave the house.
Talbert had warrants out for his arrest in Greenup Co. for trafficking and carrying a concealed deadly weapon.
Talbert was arrested and as Officers were searching him, they found a gun that he was allegedly hiding in his waistband and he allegedly had a large amount of crystal meth, cash and other drug paraphernalia on him.
Talbert was lodged in the Boyd Co. Detention Center.