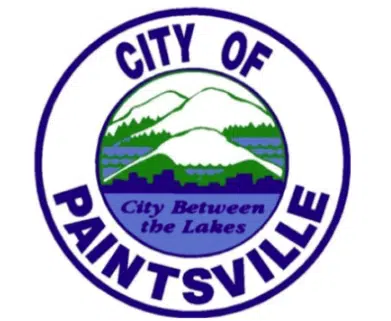 The Paintsville City Council met in regular session on Monday 11-12-2018 at the Paintsville Recreation Center. The meeting got underway with the approval of the minutes from the special called meeting of 10-15-2018 and City Council members also approved the monthly department reports from the Police, F.D. Ambulance, 911, Emergency Management, Utilities and the Treasurer and they also approved to pay the monthly bills as presented. As the meeting got underway, Mayor Runyon ask that Paintsville Police Chief Mike Roe and Asst. Chief Danny Smith to come forward to present newly certified Police Officer Brian Matt Runyon a plaque for going above and beyond the call of duty by aiding a female and her children on the Mountain Parkway when their vehicle was disabled as he was traveling back from Frankfort. Officer Runyon stayed with the woman and her family for nearly 2 hours as they waited for help.
Once that ceremony was complete, council members discussed items on the agenda, approving the following:
1). Approved the recommendation from the City Planning & Zoning committee to change 511 11th Street near State Farm Insurance from a R2 to a C1.
2). Approved to give Regina McClure permission to bid Generator at Paintsville Utility Office on November 16
3). Approved to give Regina McClure permission to draft the 1st Application for Pre-Disaster Mitigation Grant through FEMA for Paintsville Utility Generator Projects for Island Creek Waste Water Treatment Plant and Depot Street Lift Station.
4). Approved authorization to give Mayor Runyon permission to sign any paper work with regards to financing three Ambulances.
Only one item was discussed from an audience member, when she ask Mayor Runyon and the council if anything could be done to get 1 to 2 parking spots in front of the downtown businesses. Mayor Runyon said council members would research the city ordinance pertaining to downtown parking to see what, if anything could be done.
With nothing further to discuss, the meeting adjourned.