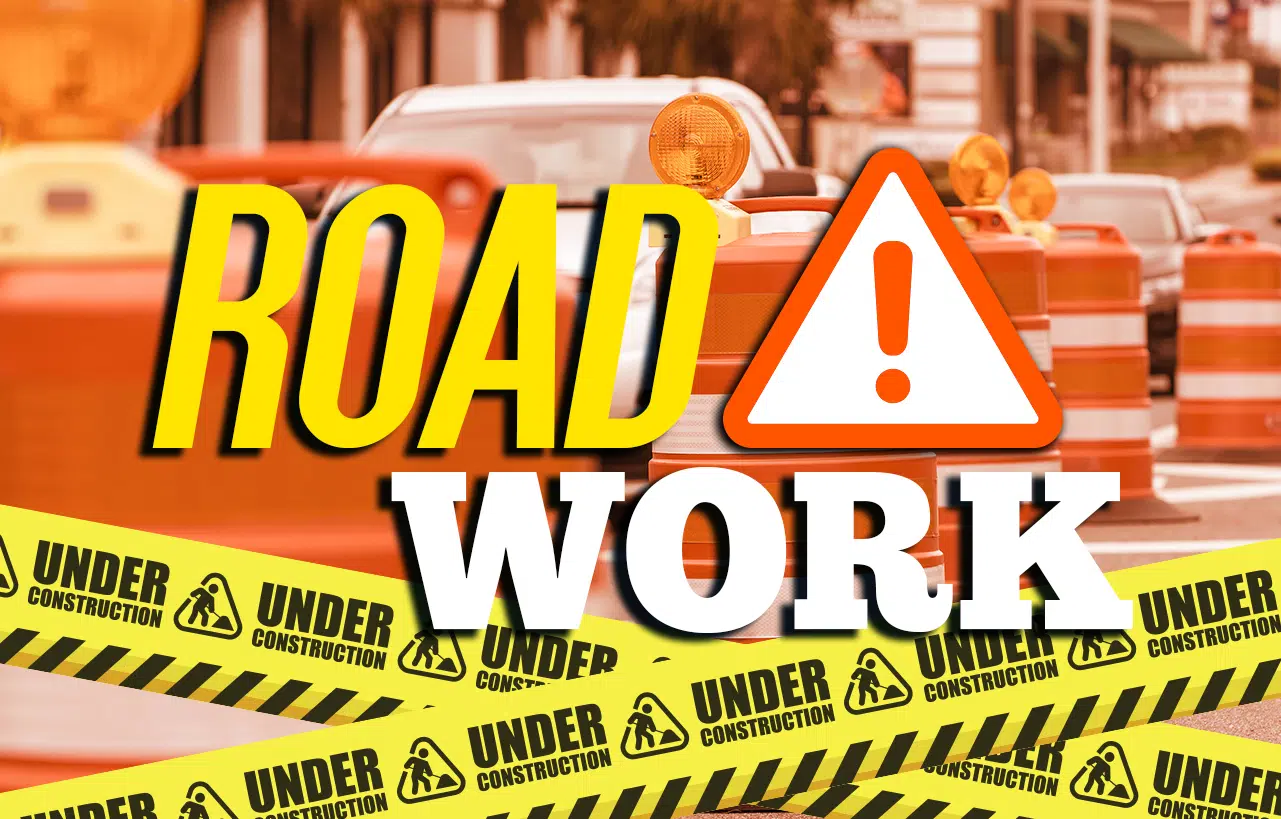 The presence of the Kentucky State Police will warn motorists that they are entering a new work zone on KY 80 in Floyd County, starting today, Friday, November 30.
The speed limit is reduced to 45 miles per hour – with double fines – just south of Martin through the community of Eastern (mile point 2.5 to mile point 8.656), and will likely stay that way off and on for most of a year.
The work involves repairs to three bridges as well as pavement rehabilitation throughout the work zone. Mountain Enterprises is the prime contractor. Bush & Burchett is the subcontractor for the bridge work. The Kentucky Transportation Cabinet contract of $6,231,003.97 was awarded by competitive bidding on November 5.
Matt Moore, Prestonsburg Section Engineer for Highway District 12, explained that the three bridges will be repaired before pavement work starts. The planned schedule is to finish the first bridge within the next month, take January off, work on the second bridge in February/March and the third in March/April. Pavement rehab should begin in May, after the asphalt plants open for the season.
Work starts today at the Thomas "T.C." May Bridge over Right Fork of Beaver near Thornsberry Drive at Warco.
In addition to routine repairs, Bush & Burchett will take out the longitudinal joint between the bridge lanes. "This will be a good safety improvement, especially for motorcyclists," Moore said. "That joint, which runs the entire length of the bridge, is not precisely even with the pavement. People in passenger cars and larger vehicles hardly notice it if they are changing lanes, but it is noticeable if you are driving a motorcycle. Our biker friends should be pleased that the bridge deck will be smooth concrete all the way across."
Moore said the same modification will be made to all three bridges. The other two are the bridge at Eastern over CSX tracks near County Road 2554 and the Morris Isaac Memorial Bridge between KY 3188 and KY 1210 (Stephens Branch).
When pavement work starts in the spring, Moore said the contractor expects to begin on the Hazard end of the project and move back toward Martin. Milling, paving, median and shoulder rehab, base failure repairs, and guardrail replacement should take six or seven months, depending of weather and other factors beyond the contractors' control.
The contract allows 160 working days. Moore pointed out that construction season runs from April 1 until November 1 each year. That means that the days on the job between now and April 1 are not counted against the 160 working days. "Some contractors can work through the winter," Moore explained. "As long as the weather holds out, they keep their crews working. That actually puts them ahead on when they have to finish the job. We don't start counting their working days until April 1."