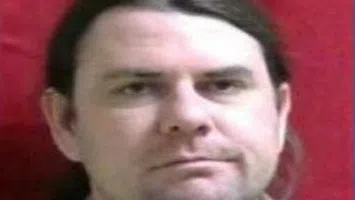 An escaped inmate from the Eastern Kentucky Correctional Complex in West Liberty, was apprehended early Sunday morning after he reportedly walked away from a work release detail Friday afternoon.
According to the Kentucky State Police Post 8 in Morehead, they received a call for assistance of an escaped inmate.
The man was identified as 40 year old John Parrott. Officials were able to locate Parrott near a residence on KY 705 in Morgan Co Sunday morning around 6 AM.
He has been lodged in the Rowan Co Detention Center and will be facing the following additional charges: 2 counts Burglary 2nd degree, Escape 2nd degree and Persistent Felony Offender 1st degree.
The incident remains under investigation by Trooper Shakori Needham.